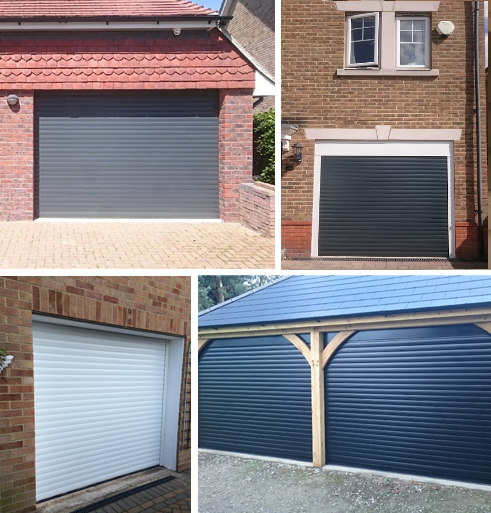 UK Roller Doors LLP is a family business and we pride ourselves in our exceptional level of customer service and our highly competitive pricing.
We supply and install automated roller doors in Kent, East Sussex and SE London providing a personal and professional service from our local base in Cranbrook, Kent.
Every garage is different so a survey is essential to determine fixing substrates, dimensions and power availability.
Our engineer can advise you on the control and security options available most appropriate to your personal needs.
Installation is typically three to four weeks from order, please remember your door will be bespoke to your garage and has to be manufactured to our survey specification.
In conjunction with the manufacturer we offer excellent after sales support.
Transformation – Case Study 1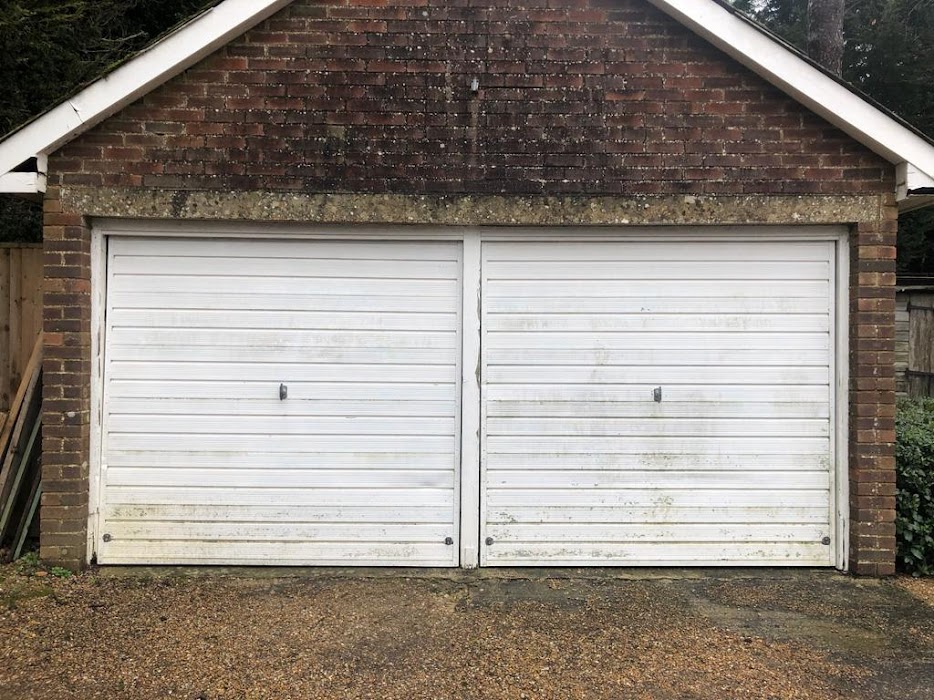 Being confronted with a pair of dilapidated up and over doors was no problem but the concrete, cast in situ lintel was. The lintel was bowed and bearing down on the wooden frames which were rotting at the base.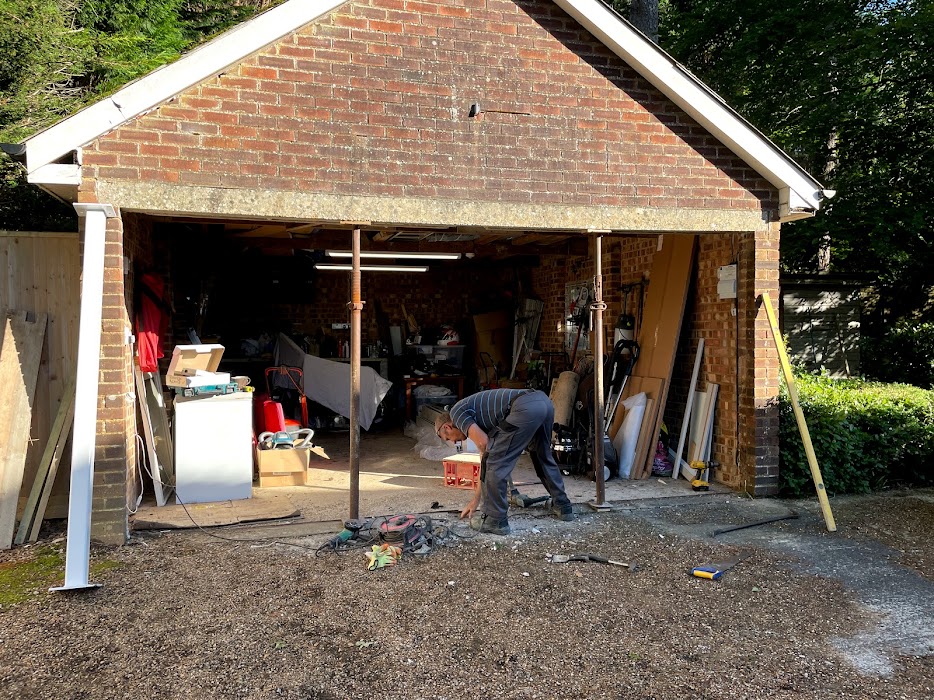 This is what we did. Some pre planning was required. We designed a structural steel column with flanges top and bottom and ordered it from a local engineering firm. The concrete slab was drilled to determine whether it was adequate to take the load of the new column.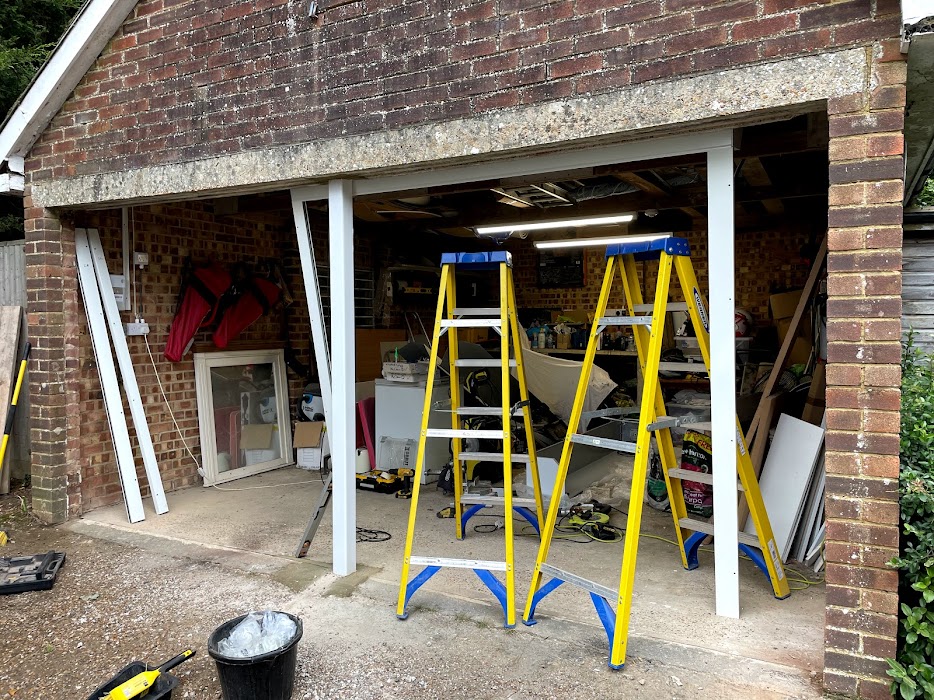 On installation day we firstly supported the lintel with Acrow Props and removed the old doors and frames. The new column was bolted into place with fixings concealed below finished floor level.
We now had the perfect canvas to install the new roller doors behind the brickwork, new column and lintel.  Once installed the reveals and lintel were clad in white board building plastic.
The Beauty of Oak – Case Study 2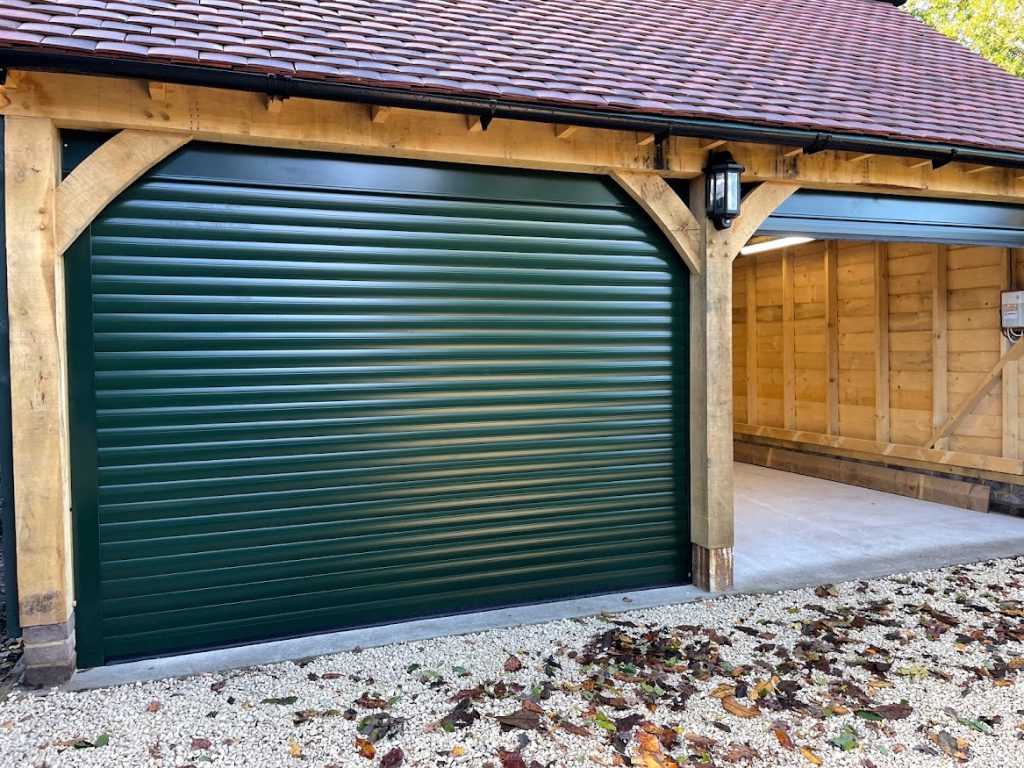 Oak frame buildings are a joy to work on for many different reasons. The beauty of natural wood, the classic style of design and with a few adjustments the ease of installation.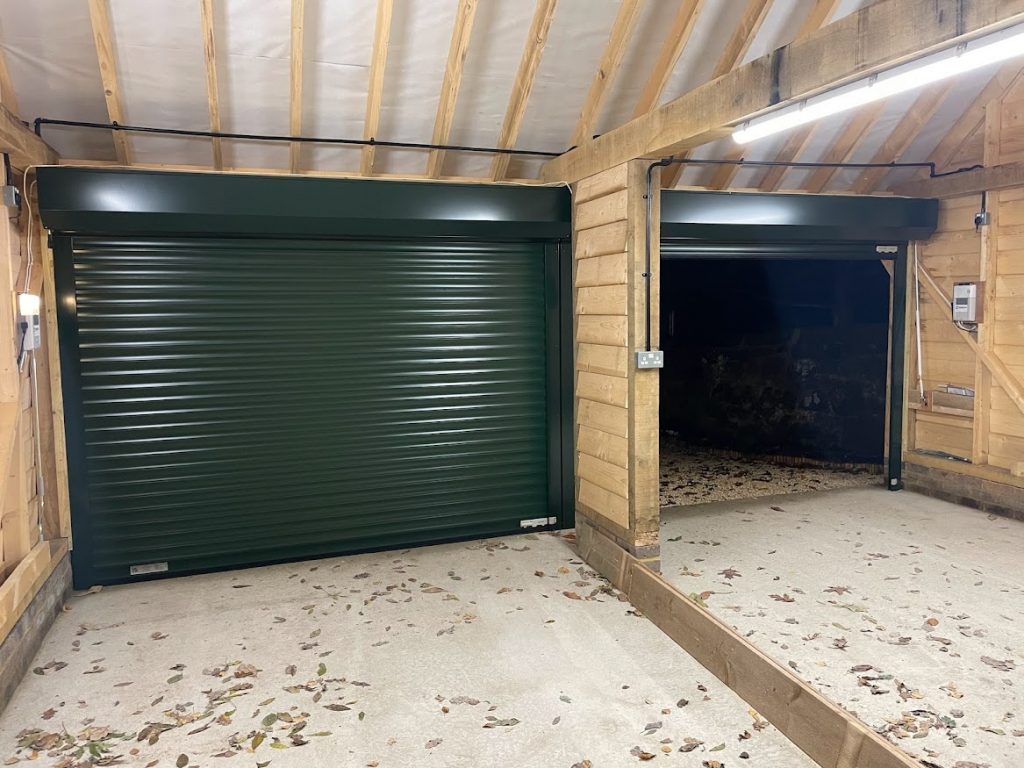 Roller doors really lend themselves to oak frame buildings. Simple straight up and down closing unimpaired by the corner trusses and no overhead obstructions inside.
For your free, no obligation survey please call us on: