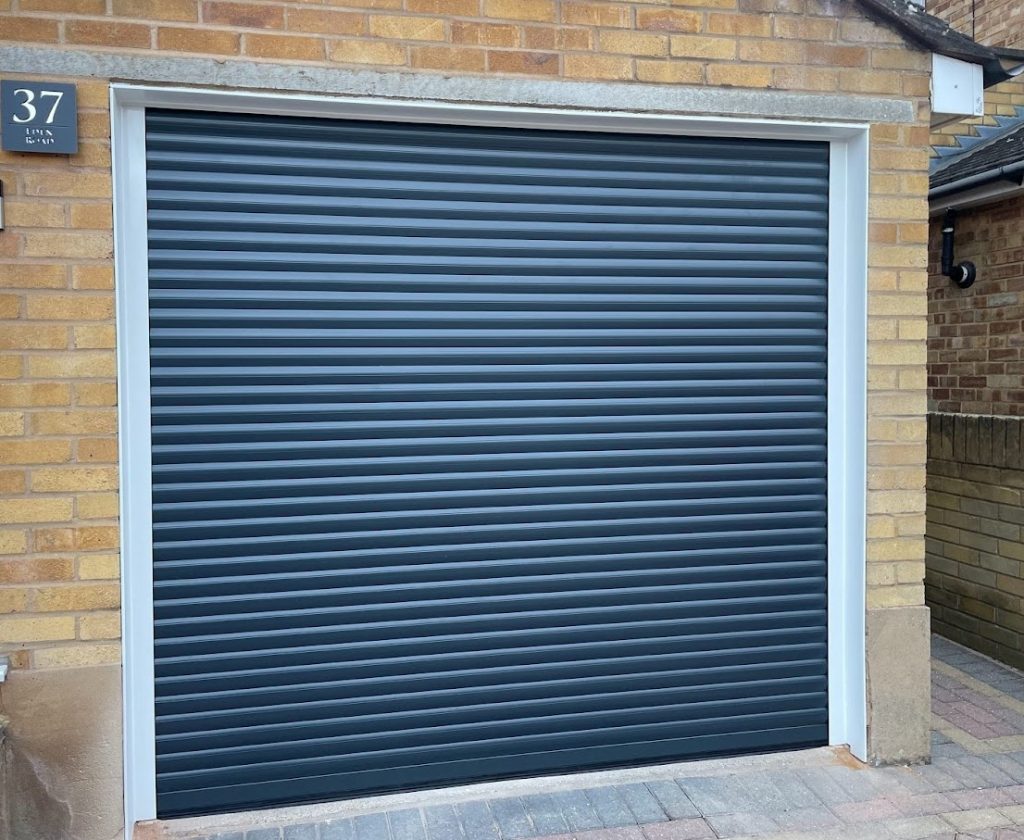 The Compact 55 is a lightweight insulated door for openings up to 2440mm wide. The door is constructed of 55 x 8mm slats made from double skinned aluminium with high density, CFC free PU foam filling.
The Compact 55 DM comes with internal manual override, two remote handsets and an internal control unit also with control buttons.
Control button functions are 'one press to open' and 'press and hold to close'. There is no safety system.
The Compact 55 SE comes with internal manual override, two remote handsets and the ANSA RS-1 Roll-Smart control with safety edge.  The Roll-Smart technology detects obstructions and stops the motor preventing damage to objects or the door. The internal control unit also comes with a one touch control button as on the wireless handsets. There is an optional alarm, this is activated if anyone tries to lift the door.
The Compact 55 range is available with External Manual Override for garages with no alternative access.
The Compact 55 SE is available with alarm, wireless push button, key switch or key pad to control the door.
Smart Wi-Fi Garage Door Opener MSG100
A small but powerful companion device for your garage door opener. Supports Apple HomeKit, Amazon Alexa, Google Assistant, SmartThings. Get alerts when your garage door opens, closes, opens for a long time, or is left open at bedtime.
ANSA RS-1 Roll-Smart Control System
The all new Roll-Smart roller garage door safety system uses cutting-edge technology.
Roll-Smart is a motion detection device which is far more technically advanced than using photocells, making your automated garage door a lot safer. The track is equipped with state-of-the-art electronics which together with a bottom rail mounted magnetic sensor, enables the system to scan the doors closing movement. It is incredibly effective and will always detect obstructions. This guarantees a safe closing every time.
Roll-Smart comes with a hold to run feature which allows a controlled closure of the garage door if the safety device is damaged. Roll-Smart does not need optical beams and is it is not affected by rough or uneven garage floors.
Roll-Smart is a fully compliant solution and complies with the very latest Radio Equipment Directives, the Construction Products Regulation (EU No.305/2011) and the force limitation test in accordance with EN 12453. Trust us as professional specialists, Roll-Smart is the ideal safety product which will ensure your garage door is compliant with all legal regulations.